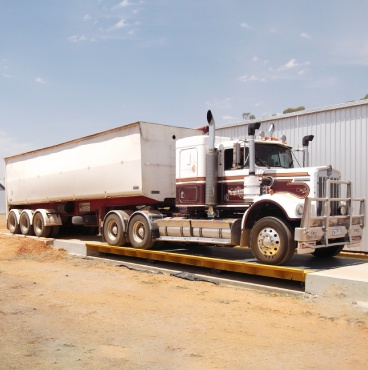 9M X 3M LENGTH
The most user friendly On-Farm weighbridge available.
The 9m length is the ideal on-farm weighbridge, suitable for multi axle weighing, Simi, B Doubles, B Triples. First weigh the prime mover and every set of axles thereafter. The installed software will total all axles weights in and out and calculate the load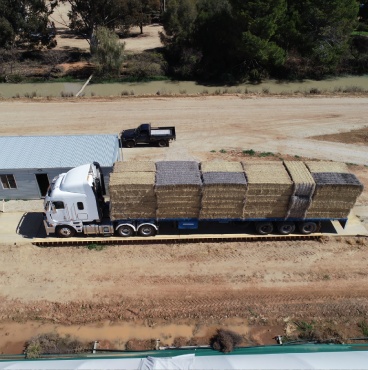 Need a longer weighbridge between 9m and 27? Then consider "MyScale" 18m length. Weigh Simi and every triaxle thereafter. Software installed will add all-individual weight and total. In weigh and outweigh calculated and totals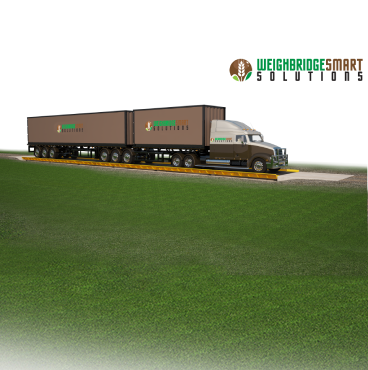 Planning for a larger grain storage complex or feedlot? Then consider "MyScale" 27m length. Full automation including truck ID recognition. Customer designed software and programs to suit your operation
FORMERLY KNOWN AS THE "GRAINLINE WEIGHBRIDGE" NOW SOLD AND SERVICES BY WEIGHBRIDGE SMART SOLUTIONS.
Weighbridge Smart Solutions aka Grainline Weighbridge are Heavy duty, full-sized steel platform, adapted to all truck dumper dimensions and capacities. The structure is supported by high capacity load cells.
FEATURES
Surface mounted, steel, modular construction that allows for easy transportation and assembly
Factory pre-mounted OIML load cells
Optional pre-mounted steel foundations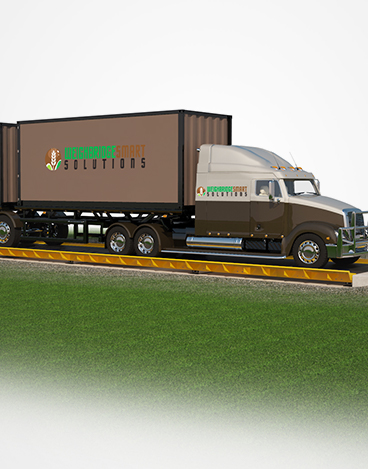 Quick installation and easily assembled in one day
Ideal solution for sites that require frequent relocation
Side rails are included to guide and prevent trucks from driving outside the platform
Weigh bridge deck with anti-slip checker plate
Practical access to load cells and junction box through top removable covers.
Ideal for construction, agricultural, recycling sites and a plenitude of other applications.
| Tons/Axle | Model | L (m) | W (m) | H (mm) | Cover (mm) | Loadcells |
| --- | --- | --- | --- | --- | --- | --- |
| 10 | WS90/30 | 9 | 3 | 400 | 6 | 1*6 |
| 10 | WS180/30 | 18 | 3 | 400 | 6 | 2*6 |
| 10 | WS270/30 | 27 | 3 | 400 | 6 | 3*6 |
Full Length Weighbridge Testimonials
LESIM – Axle Weigher is designed to provide fast and accurate axle and gross weight information for all vehicle types from light vans to the heaviest multi-axle vehicles.
It is simple to install and is ideal for sites where space or access is limited.
It weighs any vehicle up to 30 tons per axle.
It can be used for static weighing operations or for 'in motion' weighing speeds ~ 5km/h
The indicator is compliant with OIML R134 regulations,but does not have the approval certificate for dynamic weighing (pending-approval).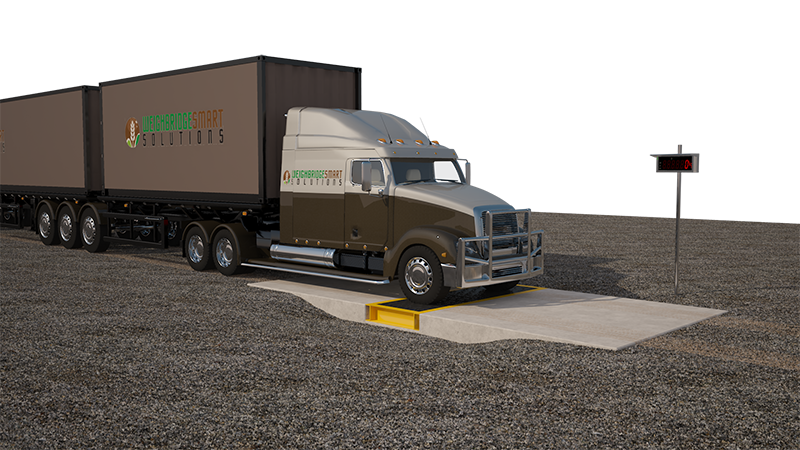 The printouts can be individually configured to the customer's requirements and include information such as time & date, vehicle information together with the individual axle and gross weight details.
BASIC FEATURES
Steel, compact, robust and accurate constructions
Completely self-contained and relocatable
Minimal yard space required – Simple and straight forward to install
Saves time by weighing vehicles on the move
Complete with 4 compression types, stainless steel load cells and OIML R60 approved
Supplied with indicator LD5218, with dedicated axle weighing software
Special buffering components are integrated into the beam sections in order to limit the horizontal movement of the platform and to keep the platform steady during vehicle passing
| Tons/Axle | Model | L (m) | W (m) | H (mm) | Type | Cover (mm) | No of LC |
| --- | --- | --- | --- | --- | --- | --- | --- |
| 15 | LESIM IN GROUND AXLE WEIGHER | 0,85 | 3 | 210 | pit | 10 | 4 |
Jumbo Series Group Axle Weigher
The extreme industrial demands of mining and construction work requires heavy duty scales built to unique specifications. The Jumbo Group Axle Weighers will provide dependable performance for rigorous duty cycles. Engineered for use in mining industries, these scales are the ultimate in weighing technology for off-road and heavy-duty applications.
Unlike a standard full deck weighbridge, The Jumbo Series Group Axle Weighers are portable and easy to relocate, they consist of individual weigh pads that install at ground level which will measure the load on each wheel. Its modular design enables it to be configured to weigh any mining truck, regardless of brand or model.